I've tried many things before, but a four course wine dinner was something I was yet to cross out of my wish list. Thanks to Uva Wines and Villa Rosa Kempinski Nairobi, it all became real a couple weeks ago.
I had gotten an exclusive invitation to go sample what the two have to offer. Uva Wines is a fast growing Portuguese wine supply company based in Nairobi, Kenya. The two luxury brands came together to present what I would call one of the most thoughtful menu creations I've ever tried out.
The four course wine dinner which is offered at Kempinski's Tambourin restaurant features a delicious selection of Middle Eastern foods and a carefully selected set of Portuguese wine bottles.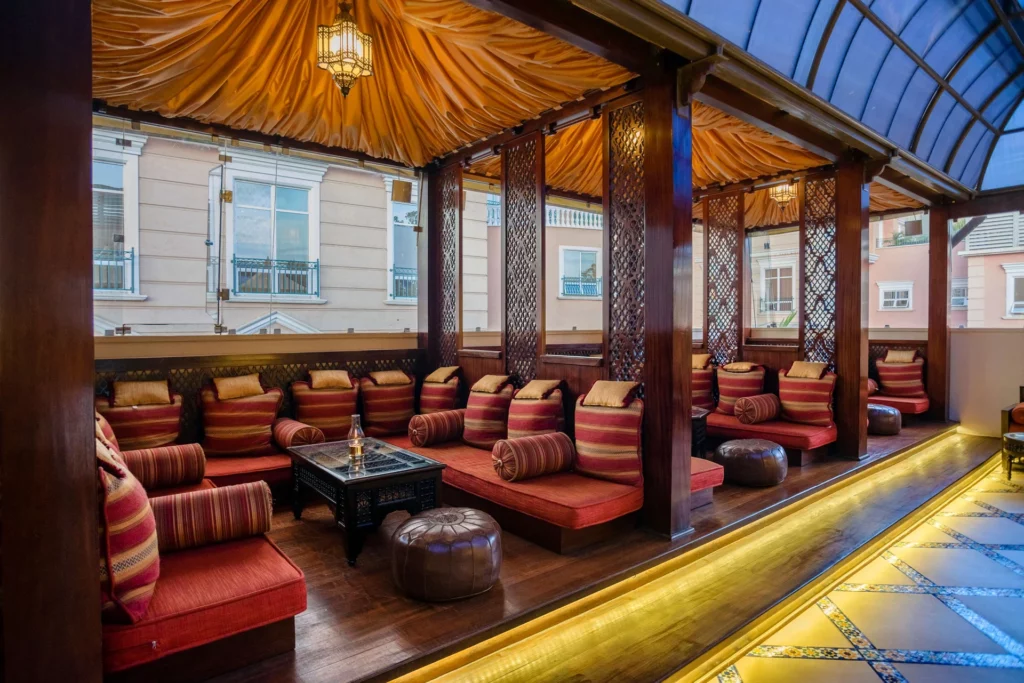 Alyana Popat, the 25-year-old CEO of Uva Wines said that they wanted to "do something very different in terms of a concept dinner. That's why we chose Tambourin because not very many people are familiar with pairing wine with Middle Eastern food. It has bold and strong flavors…so the whole idea was to see how Portuguese wine could fit in and integrate with these bold flavors."
The first course for the night was Pan seared Norwegian scallops. They are decorated with basically Beetroot hummus, tabbouleh and elderflower vinaigrette. They tasted wonderful. It was coupled with the Tons de Duorum White, which has a sunny lemon yellow color and an intense aroma dominated by tropical and citrus fruits. Tasting it made my palate come alive and I was instantly awash with delight.
To be honest, I didn't even notice how fast I was devouring the meal. Within 15 minutes, I was in my second course, with brought its surprises too. Roulade of chicken leg was served. This is marinated in yoghurt, lemon and garlic and served with Arabic lentils and olive oil foam. Man, the lentils were yummy! It had been awhile since I had them. The wine that came along was JP Azeitão White (2016). It had a deeper taste than the previous glass. I was finally getting a hang on what wine dining actually is.
When the third course was brought to my table, there was an ongoing performance by a super talented belly dancer. She swayed with grace, confidence and ultimate prowess. I could not help but marvel at the spectacle. I felt as if I was somewhere in Tel Aviv, yet I would later on Uber my way home, just here in Nairobi.
I was slowly enjoying my Ouzi, which is a slow cooked leg of lamb with goat cheese, pine nut crust, pearl barley, oregano jus and tomato confit. The accompaniment was Marquês de Borba Red (2015). It has a smooth feel and the aromas of black fruit, cassis, and preserves are just everything.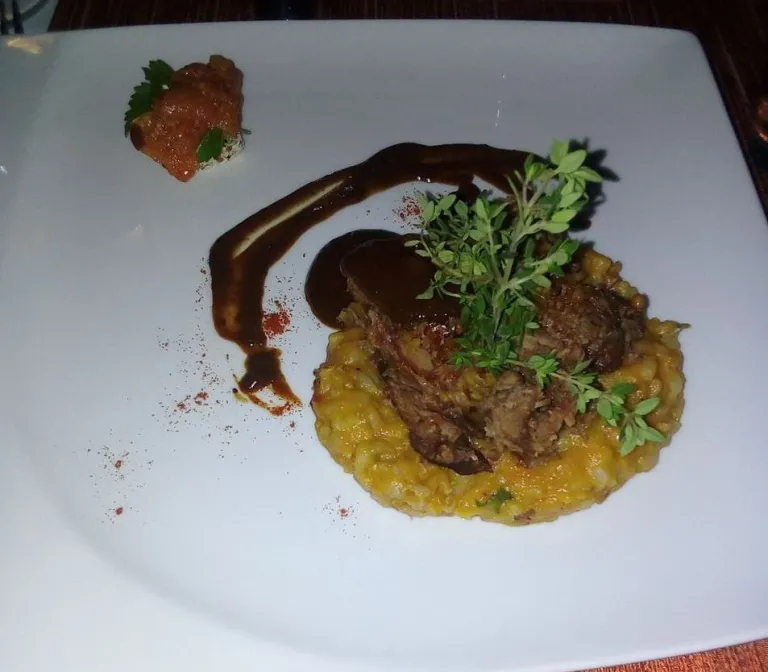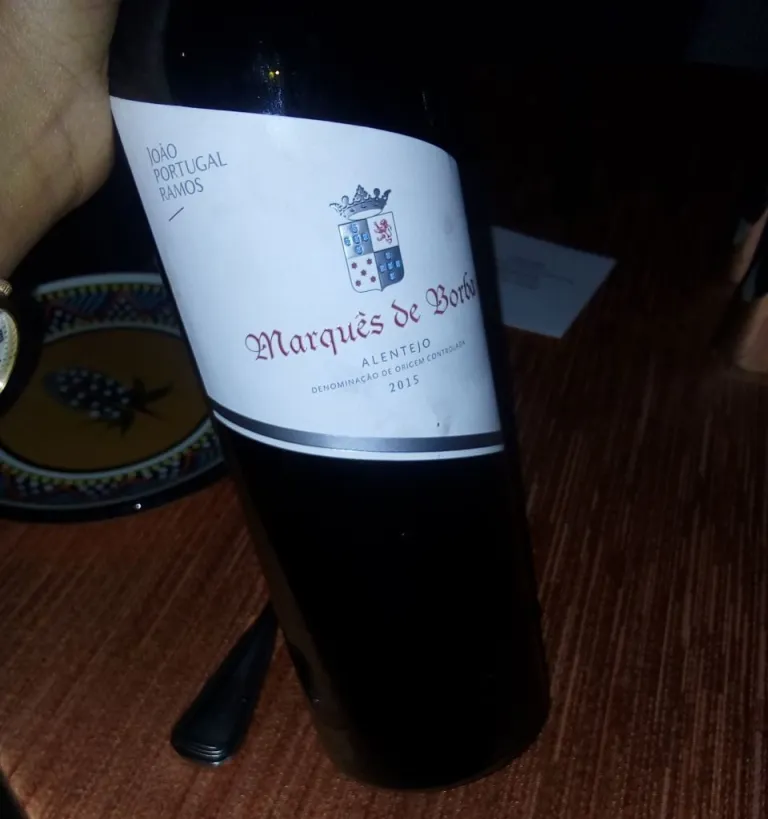 The hallmark was when I ushered in the fourth course. By that time I was on cloud nine. Roz Bel Laban — rice, milk, sugar and rose water served with crispy Kunafa — was the highlight of the night as I have a sweet tooth. It came with the really sweet Bacalhôa Moscatel de Setúbal. I did not want to finish this wine. That made the perfect dessert combo. I assure you that you will most definitely love, love it!
Whenever I visit restaurants in Nairobi, one thing lacks Portuguese wine, something that Alyana thinks is "as competitive in terms of quality and price as any other wine from the rest of the world"
Uva stocks bottles that are perfect for the bar environment, a fancy dinner, barbeque with friends…anything that you need.
Alyana has a range of fourteen different bottles of wine that she imports. You can have a look by visiting Aspire Centre Westlands, or dialing +254703046800. If you would love to have the wine dinner experience at Villa Rosa Kempinski, email dining.villarosa@kempinski.com or call +254 703 049 000. Tambourin offers a la carte, casual dining. It offers Levantine (traditional Middle Eastern) cuisine. You should definitely visit soon.
Opening hours:
Dinner:
Mon – Sat 18:00 – 23:30
Bar:
Mon – Sat 18:00 – 01:00
You can also order Uva Wines from the following locations: Monty's, Karen Provision, Liquor Barrels, Simba Corp Aspire Centre & Onn The Way — Muthaiga.
About Villa Rosa Kempinski Nairobi
Set 2.9 km from downtown Nairobi, this high-end hotel is 11.7 km from Nairobi National Park.
The elegant, warm rooms have flat-screen TVs, free WiFi and minibars; some have balconies or terraces. The plush suites add separate lounges; some have city views, kitchens, dining rooms and 24-hour butler service. Upgraded rooms and suites include free breakfast, late check-out and secretarial services.
Amenities include an outdoor heated pool, a spa and a gym, plus a yoga studio and a ballroom. There are also 4 restaurants and 4 bars, including a cigar lounge and a poolside bar. Free valet parking is also available.
https://www.kempinski.com/en/nairobi/hotel-villa-rosa/
About Uva Wines
UVA Wines is a wine distributor with an unmatched wine selection from Portugal.